The schedule for the Covid – 19 vaccination has been announced.  The Oxford/AstraZeneca vaccine can be stored at 2-8℃ (so, in a normal fridge).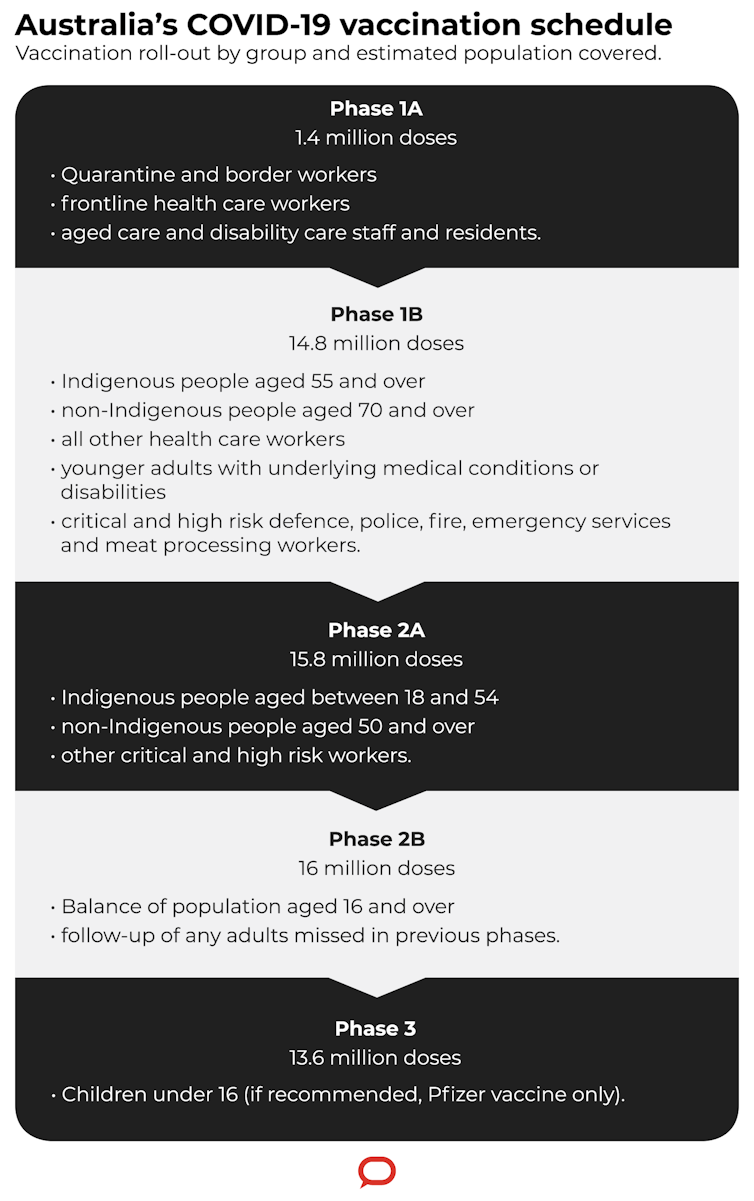 Phase 2 human trials tested safety and immune responses of the AstraZeneca vaccine, including in people over 65. The vaccine was found to be safe, showing just some mild and moderate reactions, and it induced similar immune responses across age groups.
In initial studies, the vaccine's efficacy was 62% with two standard doses. However, there was some variability depending on the dosage and timing.
Since then, scientists have asked questions about the optimal dose and interval. A preprint manuscript in The Lancet shows the vaccine demonstrated 82.4% efficacy after two standard doses three months apart. The efficacy was lower if the doses were closer together: 54.9% if the interval was less than six weeks.
But will a person be protected already after one immunisation, while waiting for the second boosting jab? The preprint study shows the vaccine has 76% efficacy after a single dose, when assessed over the first 90 days after vaccination.
 Does the Schedule Protect against different strains
As viruses mutate and give rise to new variants, this can affect how well certain vaccines work against them.
We've seen this with the B.1.351 variant of SARS-CoV-2, originally identified in South Africa. Following a multi-centre clinical trial in South Africa, researchers concluded two doses of the AstraZeneca vaccine had minimal efficacy in mild to moderate COVID-19 cases, specifically due to the B.1.351 variant.
 Can it reduce transmission as well as disease?
This question has been asked of all COVID-19 vaccines, and emerging data for the AstraZeneca vaccine is encouraging. The Lancet preprint we mentioned earlier has shown this vaccine may block transmission after a single dose.
The researchers derived this data by taking weekly nose swabs from both symptomatic and asymptomatic cases and testing for the presence of the virus. (If a person has virus in their nose and are breathing it out, they're more likely to infect someone else.) They observed a 67% fall in swabs positive for the virus after one immunisation.